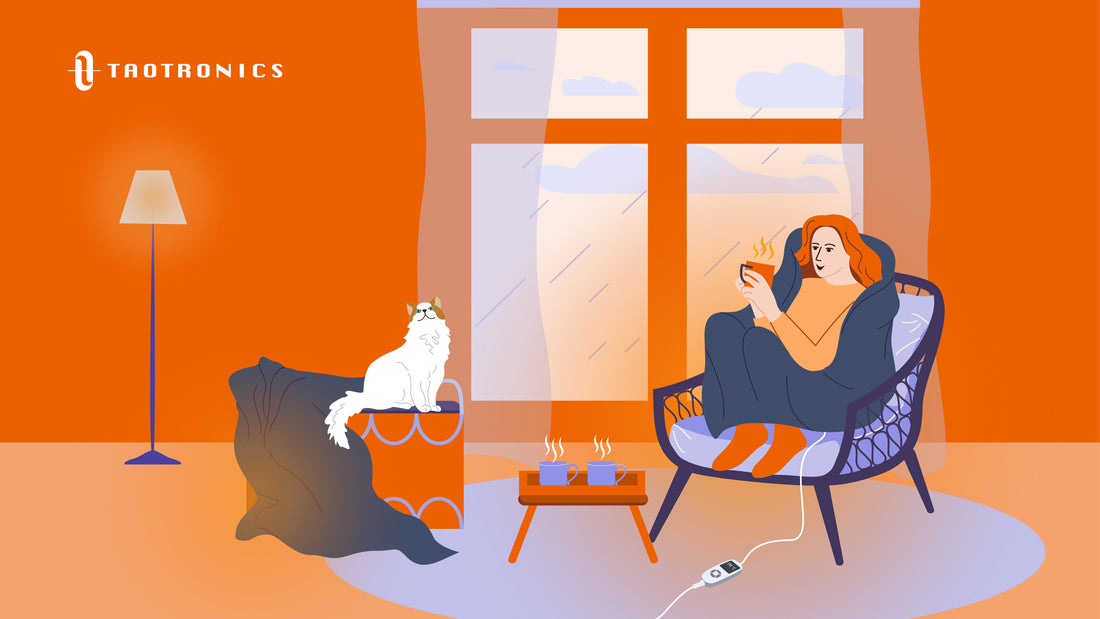 How to Choose the Best Heated Blanket
Winter is just around the corner and if you live in a region that reaches below zero it can get expensive keeping your HV/AC or heaters on. You also don't want to be cold when you're trying to sleep at night. The best way to stay warm without increasing your electricity bill is investing in a heated blanket.
Placing a heated blanket under your sheets warms up your bed instantly and provides you with comfort while you sleep. But how do you choose the best heated blanket? That's what you can find out in this post. We've provided information on how electric blankets work, their benefits and how to choose the best one for your needs.
How do Heated Blankets Work?
A heated blankets is a flat piece of material with fiberglass cabling integrated into the fabric. When you plug your heated blanket in, it transforms electricity into heat. The heat generated by the fiberglass tubes is basically infrared which is safer.
This heat is distributed throughout the tubes inside the fabric and this heat is then transferred to you. Most people place their heating blankets underneath their sheets to keep them warm at night. But there are also other models such as small heating pads that you can place over your shoulders.
Benefits of Heated Blankets
The purpose of a heated blanket is to keep you warm during winter. However, these blankets provide users with many other benefits. Read this next section to find out what these benefits are.
Eases Muscle Tightness
Are you an athlete who suffers from tender muscles after a workout? Or do you sit in an uncomfortable office chair all day that causes discomfort? The warmth from a heated blanket can alleviate your pain.
Heat from the blanket increases blood flow in your body to speed up muscle repair and ease joint discomfort. If you have shoulder and neck pain you can get smaller products like the fast heating pad. This blanket wraps around your shoulders and has customized heat levels.
Improves Your Sleep
Changes in temperature can disrupt your sleep. This is especially true if you suffer from chronic pain. Heated blankets are also designed to promote better sleep. Using a heated blanket provides consistent heat throughout the evening so you don't wake up from the cold.
Saves Energy
Did you know that heated blankets are energy-efficient? Increasing the thermostat in your home can raise your electricity bills each month. These nifty blankets can't heat up an entire room, but they do provide consistent warmth when switched on.
How to Choose the Best Heated Blanket
Not every heated blanket is the same so it's important to look at a few key factors before choosing one. Here are a few specifications you should consider before buying a heated blanket.
Size
Heating blankets come in all shapes and sizes. There are heating pads such as the that are designed for targeted pain relief. This heating pad is smaller and ideal for one person. It can be put on a bed, couch or even the floor.
On the other hand, you also get larger heating blankets that are designed to go on your bed. If you're buying a warm blanket for your bed, make sure it's the correct length and width for your bed size.
Material

Another specification to consider is the material the heated blanket is made from. There are some heating pads that are made with soft microfiber material. There are also electric blankets made with soft, plush material like the that fits perfectly on a double bed.
The HM-BD002 model doesn't have to be placed under a sheet. This means you can sleep on top of or under the blanket. You must choose a heated blanket with a material that won't irritate your skin. Additionally, make sure the material is washable by checking the labels of the item.
Heating Controls
One of the most important features to consider is the controls on a heated blanket. You must be able to adjust the temperature of your blanket using a twist dial or a button. The Taotronics EJ-BD036 Sable electric heated throw has three options: Low, medium and high.
By pressing the button on the heated blanket, you can set it to a temperature you prefer. You also want to make sure that the control pad is easy to reach. Ideally, you want a heated blanket that has a longer cord so you can place the control pad on a table next to you.
Ease of Maintenance
Like any type of blanket your electric one can get dirty over time. Therefore, you'll want to choose a blanket that's easy to keep clean. Some heated blankets are machine washable. Read the instructions carefully when maintaining your electric blanket so you don't damage the wiring.
Safety Features
Modern heating blankets come with many safety features. Choose a blanket that has an automatic shut off feature so that it turns off when you're not using it. The blanket should also have overheated protection so that the item's material doesn't burn.
Furthermore, the blanket's fabric should be thick enough to protect your skin from burns. There should be no exposed wires or piping.
Display  
Some electric blankets simply come with a dial control without any indication lights. You want to choose a heated blanket that has LED lights to show you what temperature it's on. There are also models that have a digital display so you can see the temperature level in low-light conditions.
Final Thoughts
If you were looking for ways to keep warm this winter without raising your electricity bills, then a heated blanket might be the answer you're looking for. However, it's important to choose the right electric blanket to experience all the benefits of the product.
For targeted pain relief we recommend getting a heated pad. But for improved sleep and comfort consider getting a large, plush blanket for your bed. Use this guide to assist you with all the information you need to choose the right heated blanket for your needs.
More Blog Articles You May Would Like to Read: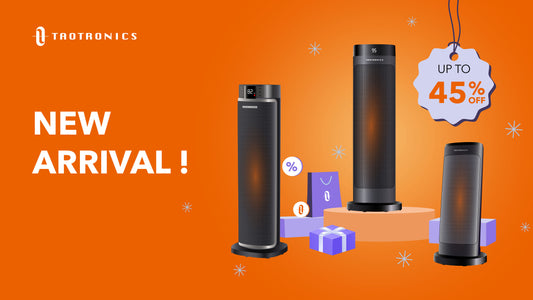 Need a Space Heater? Get Toasty Warm And 45% Off All At Once
There's no denying it. A warm house can be extremely inviting in...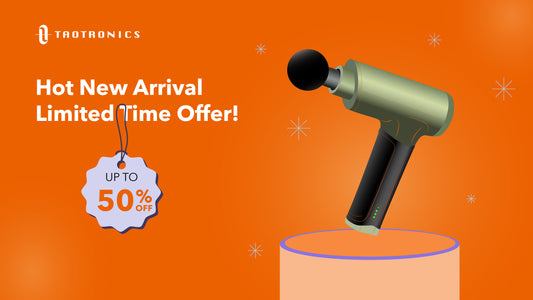 TaoTronics Massage Gun New Release: 50% Off for Ultimate Relaxation
The fitness and well-being industry is experiencing a new fad—massage guns that...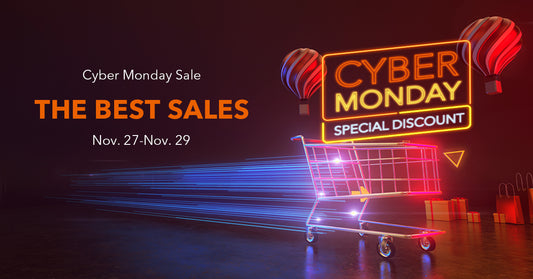 Taotronics Cyber Monday SALE: The Last Chance for Year's Best Deals
Everyone loves a good sale, and many people spend a lot of...