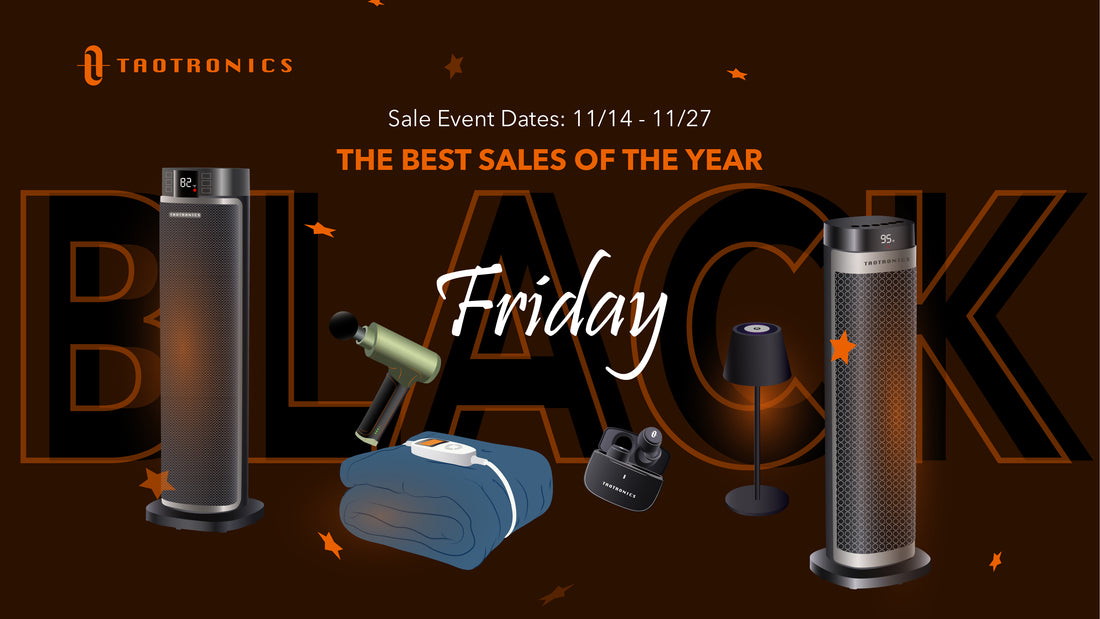 Get Up To 60% Off At Taotronics Black Friday Sale
Black Friday is one of the hottest sale days on any shopper's calendar. To make sure Taotronics loyal customers don't miss out, we've slashed the prices of some of our top-selling items to make this year's Black Friday Sale worth the wait!
With amazing specials on a wide range of products, the Taotronics Black Friday Sale promises to have something for everyone! This post shares a few of the Black Friday specials worth adding to your shopping list. Read on to find your favorites.
Add These Dates to Your Schedule
We doubt you're going to forget when Black Friday is, but just to be sure you don't miss out, it's a good idea to mark your calendar today already! Unlike many other retailers, we don't only give you one day to shop.
Instead, our exciting sale runs from the 14th till the 27th of November. That gives you three days to shop for all you favorite items whether you need heaters or desk lamps.
Black Friday Means Up To 60% Off
This year, our much anticipated Black Friday Sale means you'll get an incredible up to 60% off on products throughout the whole range. It's the perfect time to get all your Christmas and future birthday shopping done in advance. With so many items to choose from, you'll easily find what you need.
Why Black Friday At Taotronics Is A Must
It's no secret that Black Friday is quite possibly the most popular sale day in the retail calendar. Customers spend months saving up and searching for hints of potential Black Friday Sale items to start planning their spending day.
Fortunately, our progressive and user-friendly website makes it easy to do all your shopping from the comfort of your couch. With clearly photographed items and informative specifications, you'll get all the information needed to fill your cart.
Since Taotronics specializes in offering a wide range of products to a diverse audience, we can guarantee that you'll find something you or a loved one may need or enjoy. Categories to shop in range from appliances, electronics, heating solutions, furniture and even garden and outdoor items.
Be sure to check out our new arrival section for products you may not have seen in the regular range. Although our Black Friday Sale runs for three days, we urge you to check out our range before the sale. That way you can purchase early on the 14th to ensure there's stock available and to avoid the rush!
Black Friday Specials From Taotronics
With the extensive range of appliances and electronics on offer at the Taotronics Black Friday Sale you may be wondering where to start shopping. Fortunately, we've compiled a list of our favorite products to consider. Take a look and pick the ones you'd like to add to your wish list.
1.
 

Taotronics Wireless Sports Headphones
The only thing better than an exhilarating workout session is listening to some inspiring music while you're exercising. To do that you'll need a set of quality earphones such as the Taotronics Wireless Sports Headphones ET-BH032 available on the Black Friday Sale.
You can look forward to 24-hours playtime, waterproof earbuds and unbeatable Lossless Audio Technology. With a 120mAh battery capacity, these quality headphones also boast a 1.5 hour charging time. It's a must-have for music lovers!
2.
 

Taotronics Sympa Table Lamp
Looking for the perfect lamp for your computer desk or bedside table? Look no further than the Taotronics Sympa Table Lamp DL048 which does more than just add light!
In addition to boasting eye-caring light, this slim and stylish lamp also features a wireless charger & USB Charging port that allows you to charge your mobile device! It's the perfect gift for a small bedside space, a student desk or even to add to your favorite reading corner.
3.
 

Taotronics Space Heater
Many people look forward to the Taotronics Black Friday Sale because it's the perfect time to buy some much-needed home appliances at bargain prices. The Taotronics TT-HE003 Space Heater is a perfect example of this.
With its curved shape and advanced ceramic heating technology, this space heater adds instant and consistent warmth to your space. A nifty remote control makes it super convenient as well.
4.
 

Taotronics 24" Space Heater
If you're looking for a slightly bigger space heater for a larger room, the Taotronics 24" Space Heater TT-HE007 is well worth considering. A taller 24" size means that you heat a larger area. Furthermore, since its ECO mode, it enables a considerable amount of energy savings that will have you saving money long after Black Friday!
5.
 

Taotronics Massage Gun
Just about everyone can benefit from a massage after a long workday or a rigorous exercise session. With the Taotronics TT-PCA004 Massage Gun, you can get a deep tissue massage right where you are.
Since it's lightweight and portable you'll be able to take it with you in a handbag or sports bag with zero hassle. It's the perfect gift for yourself after a hectic day of chasing down Black Friday Specials!
6.
 

Taotronics EVAJOY Electric Heated Foot Warmer
Are you looking for a comfortable and effective way to soothe tired feet? The Taotronics EVAJOY Electric heated Foot Warmer EJ-DB035 is foot warmer that not only keeps your feet warm but also soothes sore, swollen feet.  It's soft, cozy material also means that you'll get twice as much comfort.
Final Thought
We're certain that you're as excited about our Black Friday specials as we are! Whether you're looking to spoil yourself, a loved one or even buy a few necessary home items, Taotronics is the place to find what you need.
With a sale that lasts three days, you'll have enough time to get al your shopping done. We look forward to seeing you fill up your cart – happy shopping!
More Blog Articles You May Would Like to Read: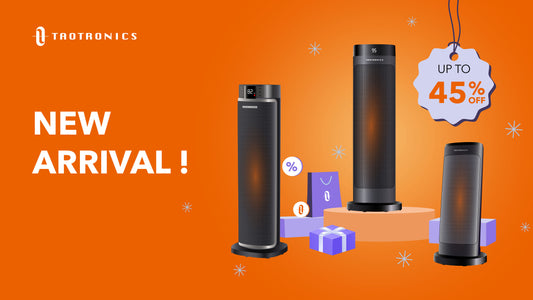 Need a Space Heater? Get Toasty Warm And 45% Off All At Once
There's no denying it. A warm house can be extremely inviting in...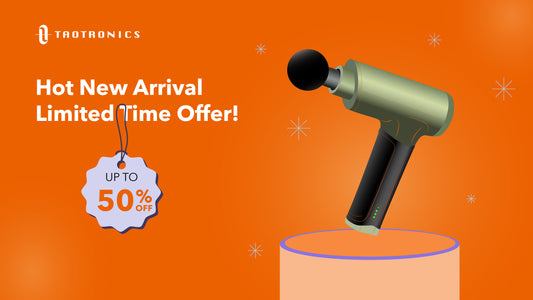 TaoTronics Massage Gun New Release: 50% Off for Ultimate Relaxation
The fitness and well-being industry is experiencing a new fad—massage guns that...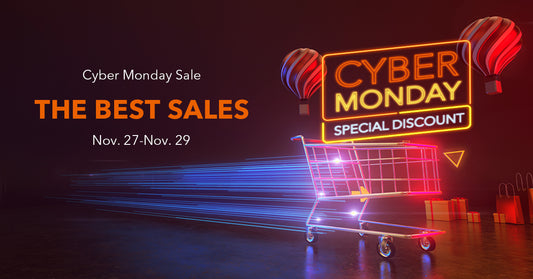 Taotronics Cyber Monday SALE: The Last Chance for Year's Best Deals
Everyone loves a good sale, and many people spend a lot of...