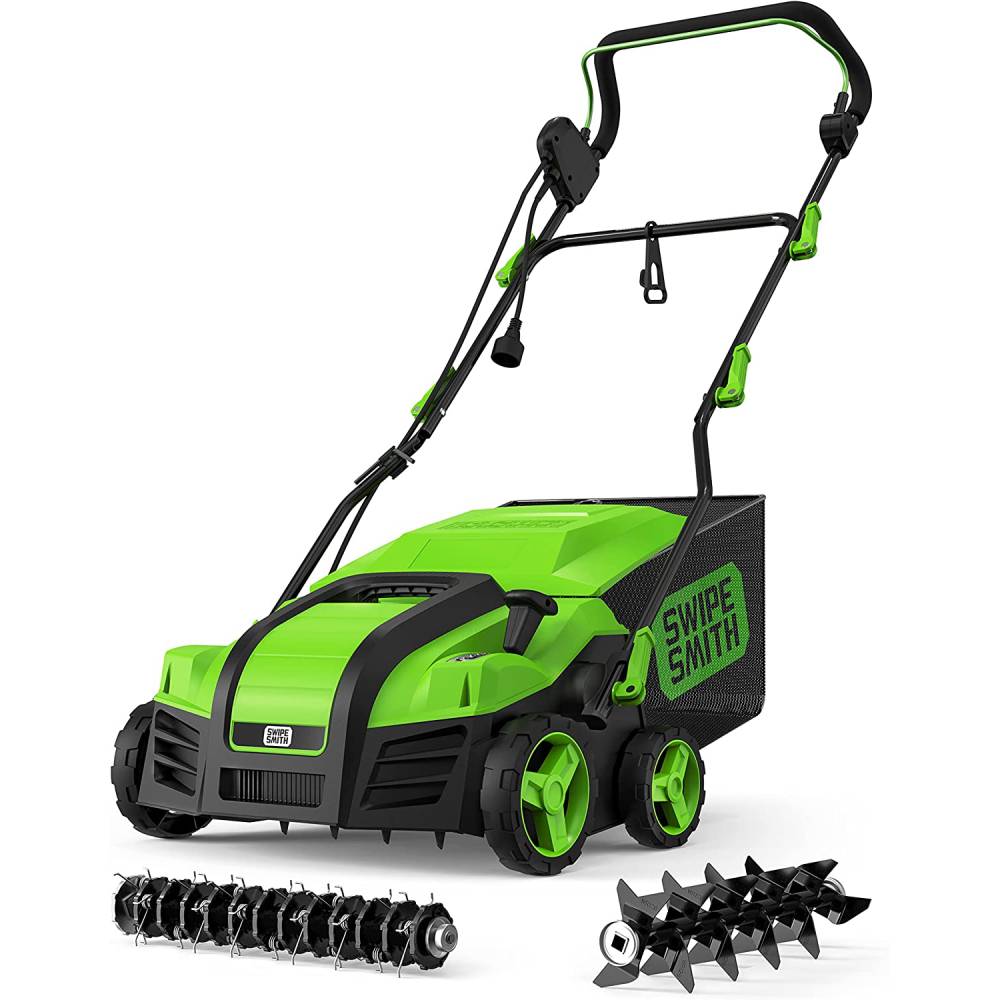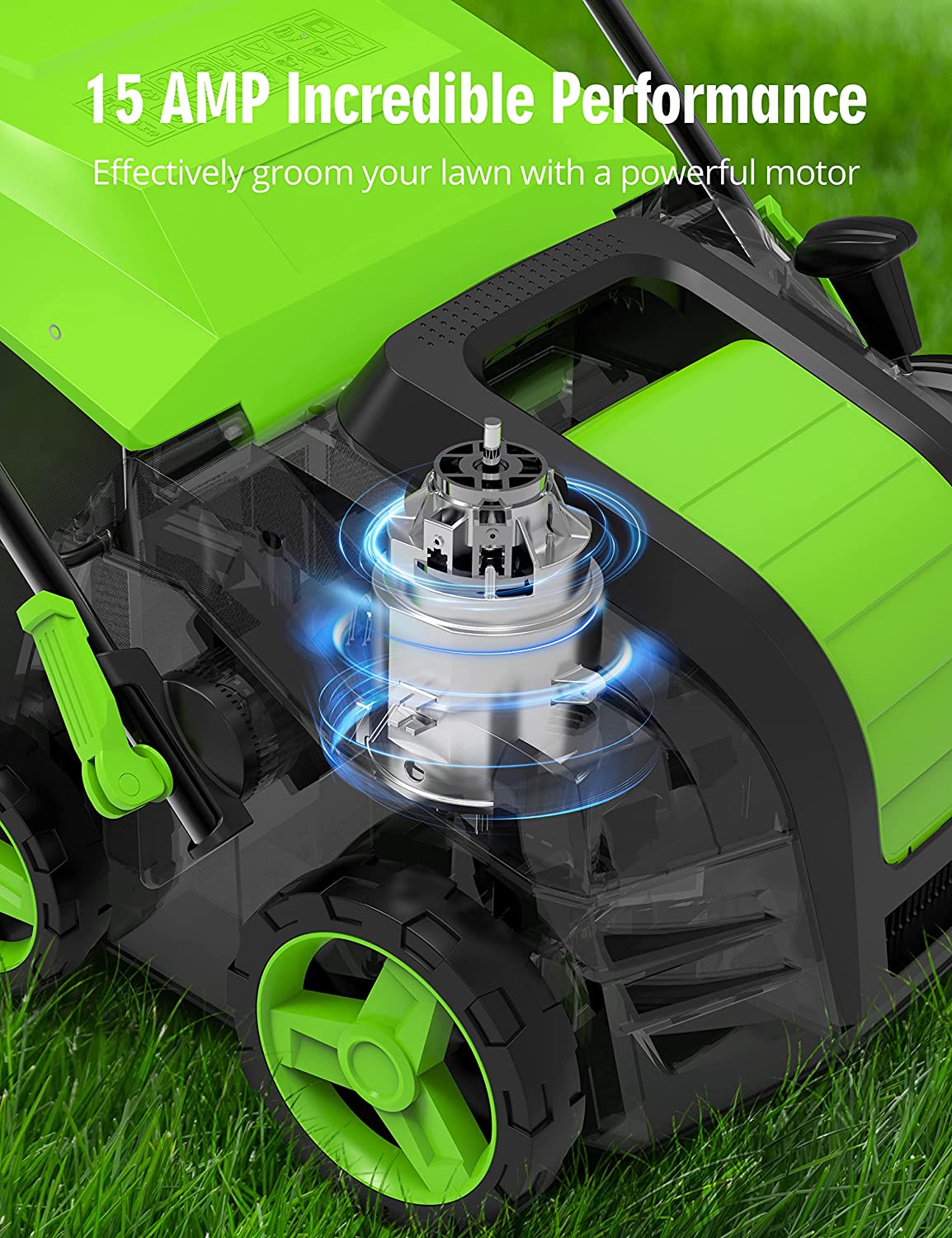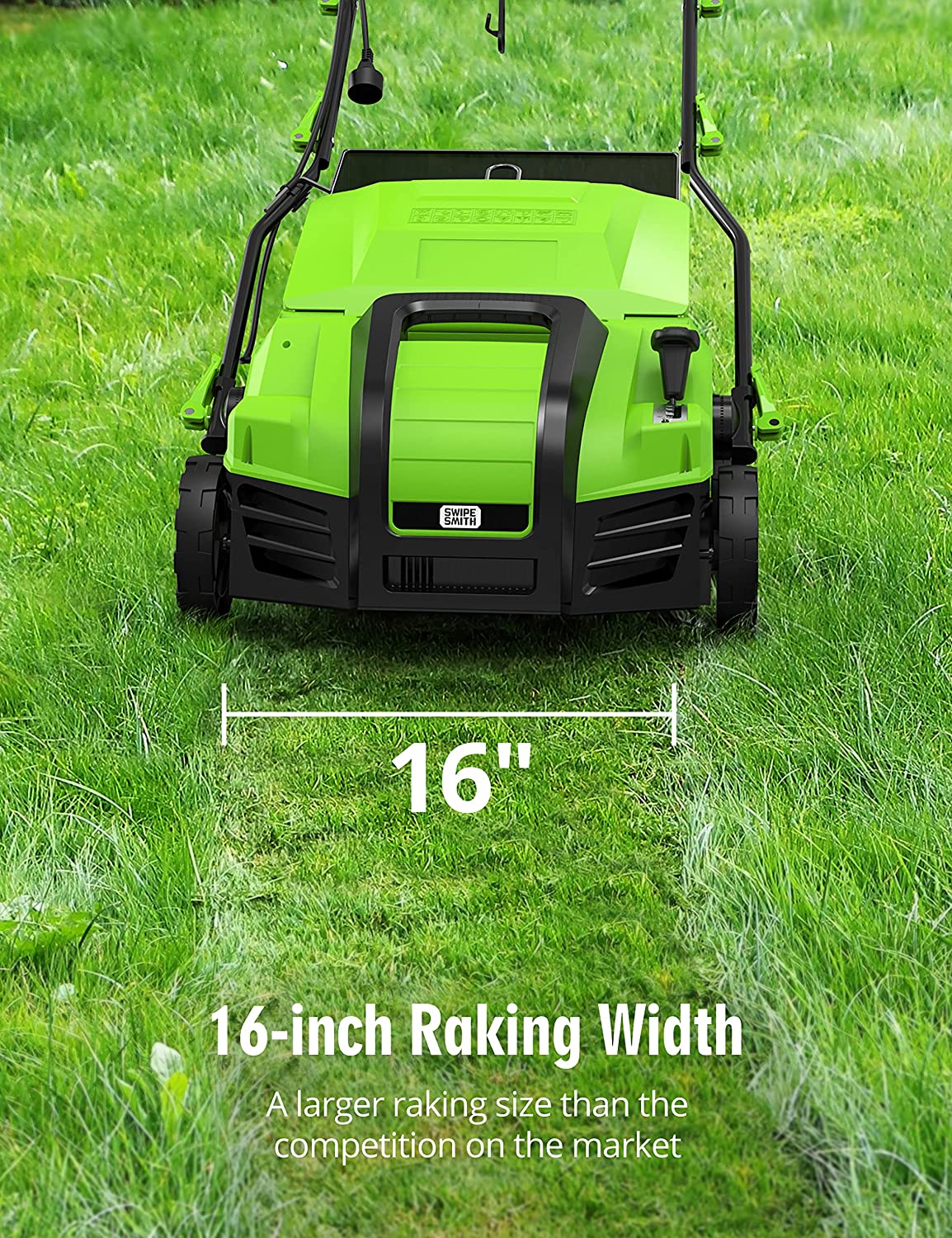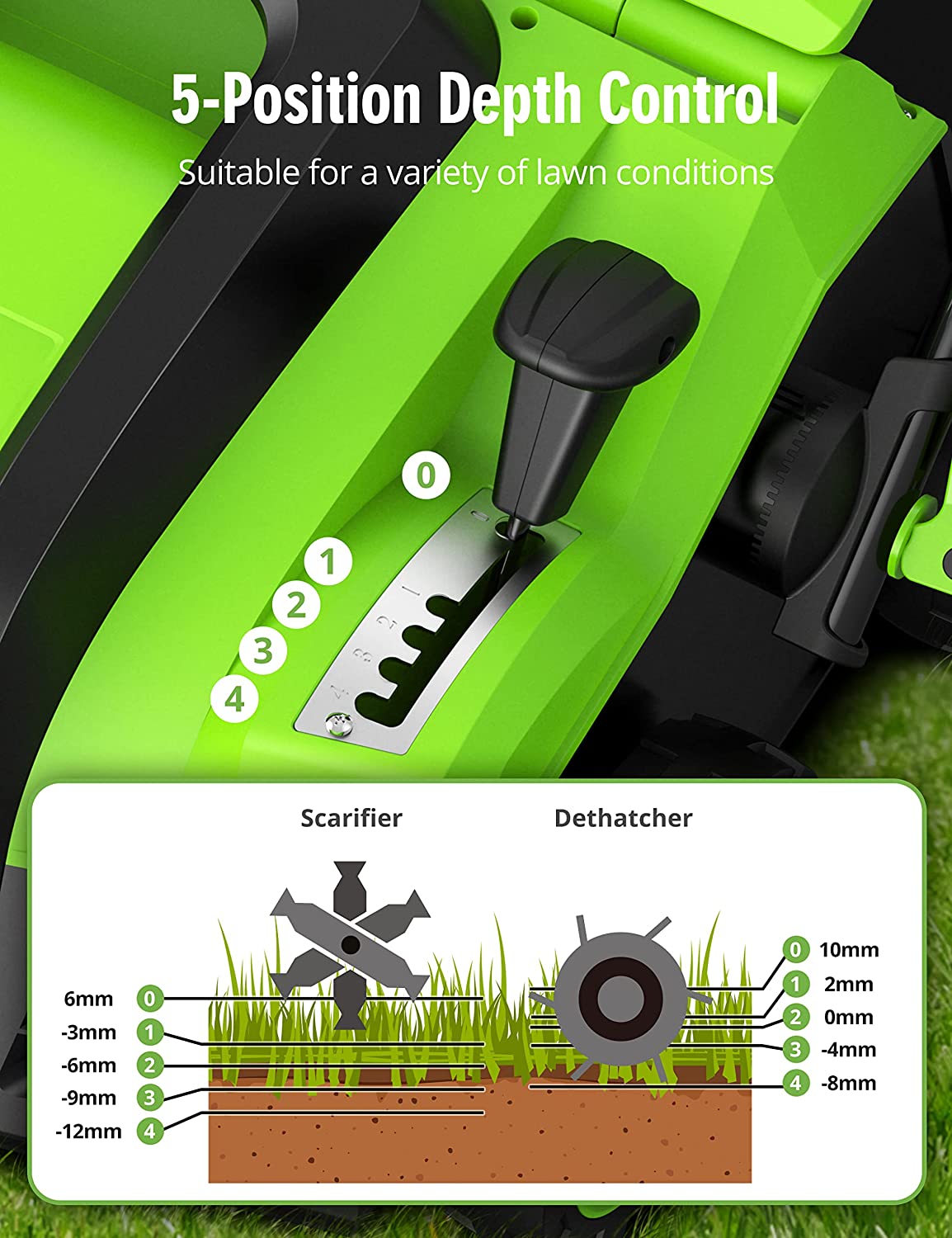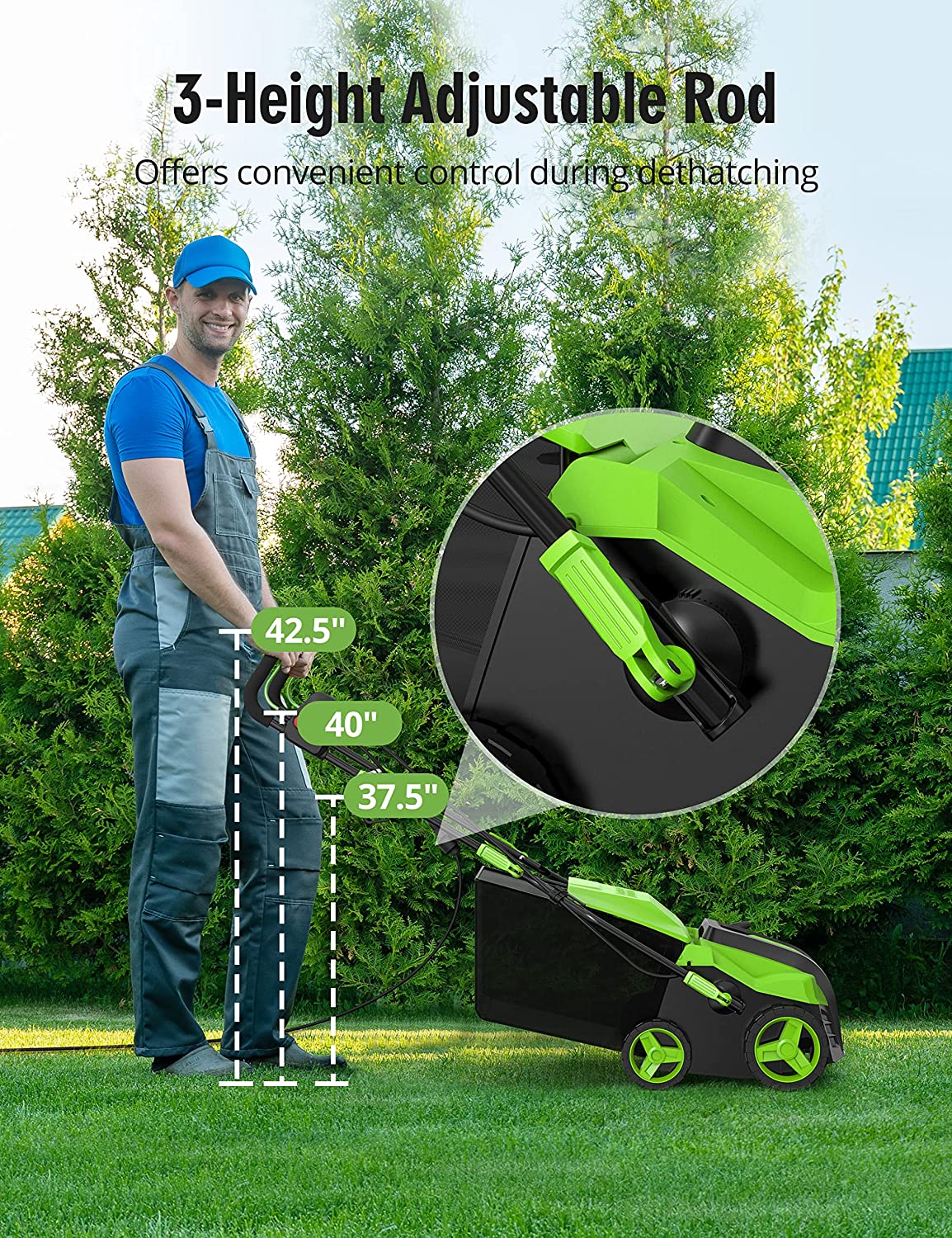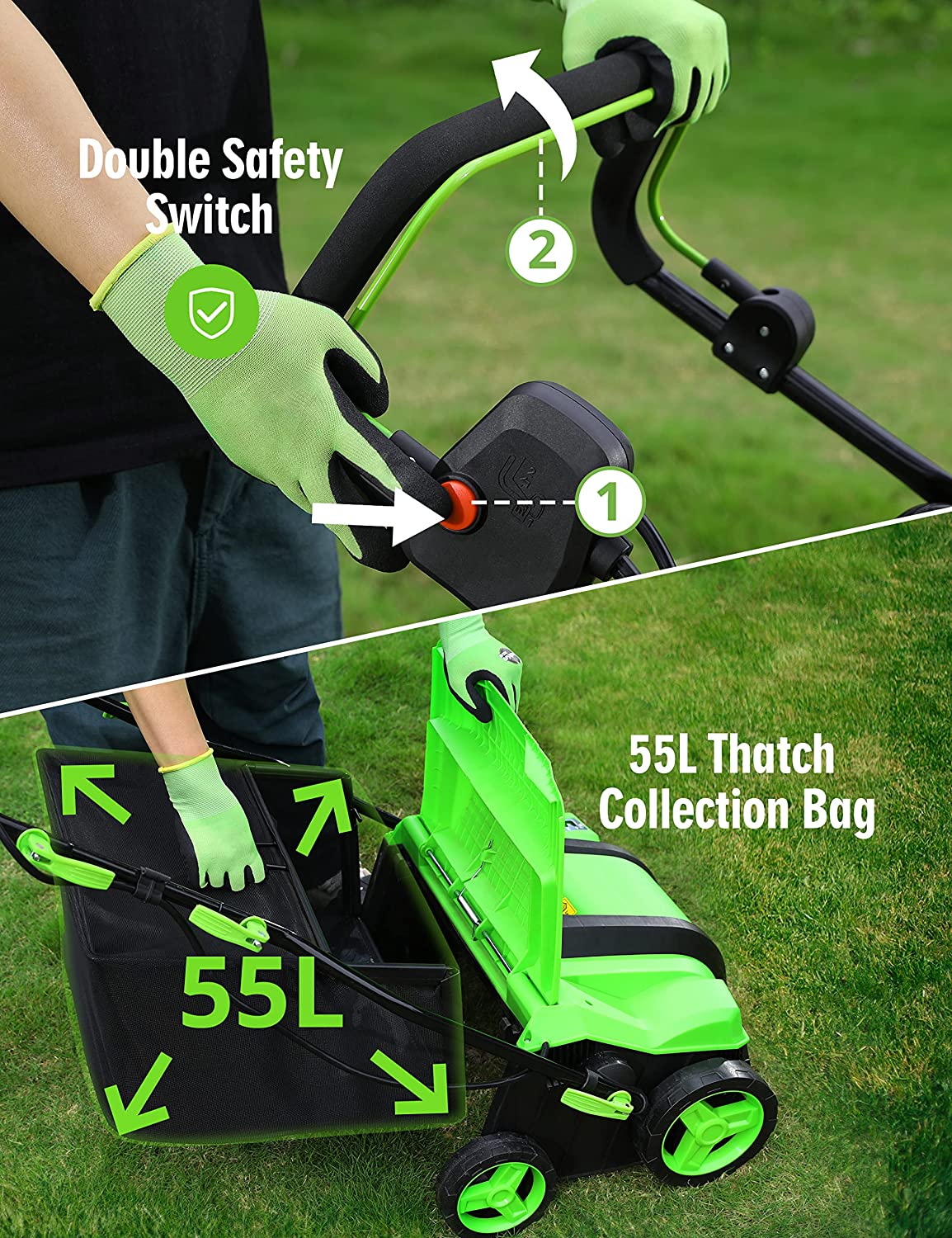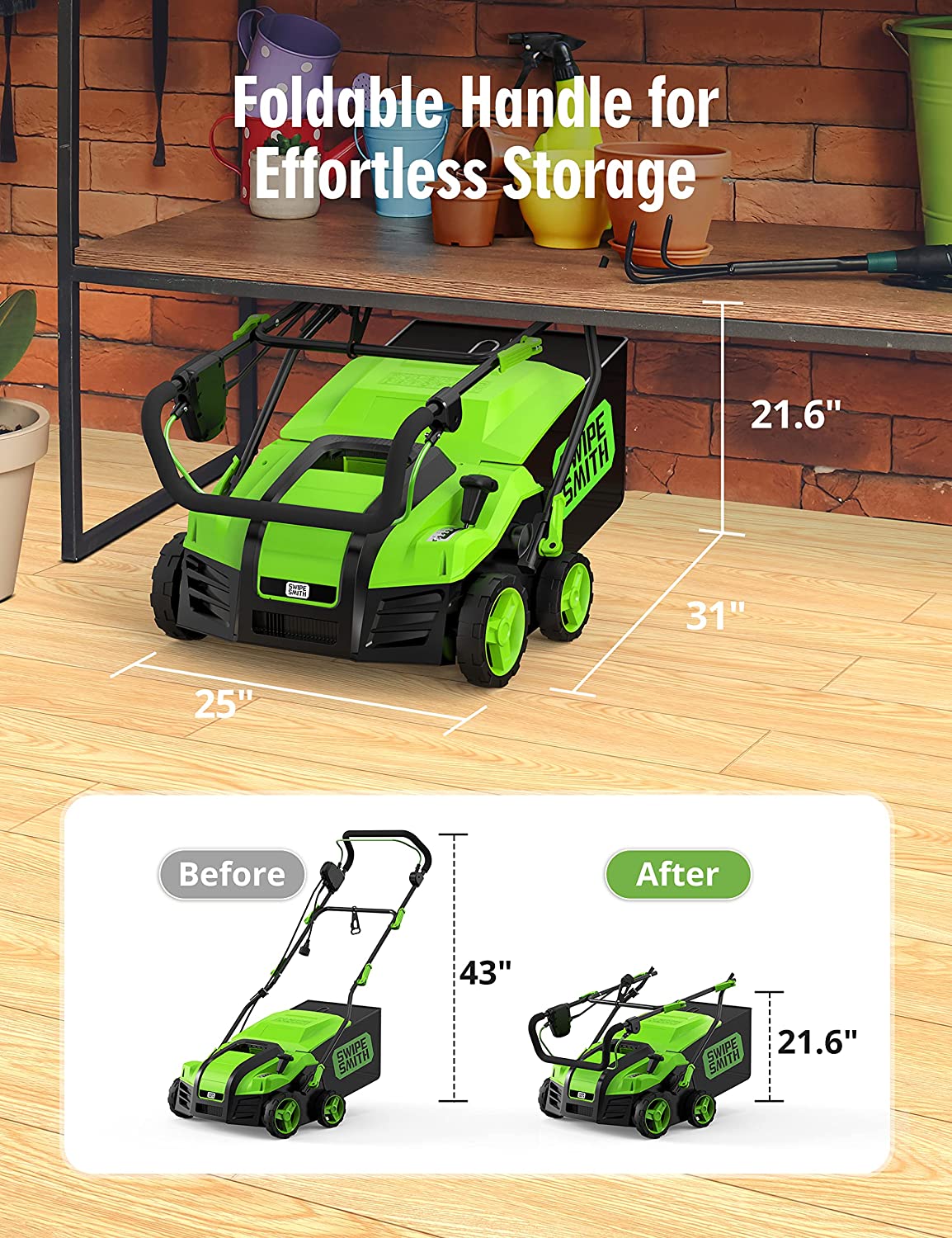 (2023 Upgraded) SWIPESMITH 16" 15 Amp Electric Dethatcher Scarifier, Lawn Dethatcher with 5-Position Depth Adjustment
Model: SI-TH002
Black Friday Price $148.79
Ends in
Productive Dethatching: SWIPESMITH electric dethatcher features more efficient dethatching thanks to the 15 AMP strong motor and 16-inch extra wide raking path. Note: This dethatcher is not a lawnmower but an efficient solution for removing the layer of debris and dead grass from your lawn and keeping it healthy.
2-in-1 Functionality: SWIPESMITH lawn dethatcher comes with a dethatching and a scarifying blade. The dethatching blade removes thick layers of dead plants, and the scarifying blade cuts grass roots for thicker and healthier lawn growth. The stainless spring steel tines maximize thatch pickup and stay sharp longer for reliable performance.
Working Depth and Angle Adjustment: You can use the 5-position control lever ranging from -0.47" to 0.4" to adjust the rake heights for lawn maintenance all year round; the 3-position adjustable rod is suitable for people of different heights, meeting every family's needs.
14.5gal Thatch Collection Bag: The 14.5gal removable thatch bag achieves hassle-free raking that automatically collects the thatch during the dethatching. Note: Pouring the thatch bag several times is necessary to complete the dethatching work if there is too much thatch on the lawn.
Safe & Easy to Use: With two switches, the SWIPESMITH scarifier avoids accidental start and ensures your safety; simply press to operate and collect the thatch and debris with the 14.5gal collection bag.

30-Day Money-Back Guarantee
Description
Customer Reviews
Shipping & Returns